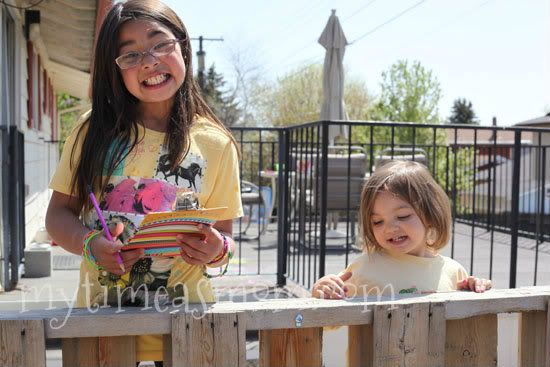 Last year, my garden was planted by my minions as I was busy with homework. This year, I had no acceptable excuse (according to the husband) and therefore was subjected to the spring heat, the worms, and the dirt all in the name of planting the 2012 garden.
After learning many gardening lessons and growing a successful crop of produce last year, I'm fairly confident this year we will have growth again (mainly because we got the drip system set up right away instead of arguing over who was going to water the garden each day).
So, here's the layout of the 2012 garden (benefit of having actually planted it, I know what's growing where).
Section 1:

Section 2:
Section 3:
A few potted herbs:
Chocolate Mint for Chocolate Mint Mojitos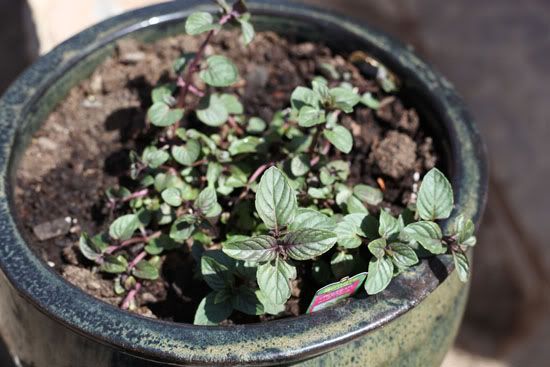 Spearmint for Blackberry Mint Mojitos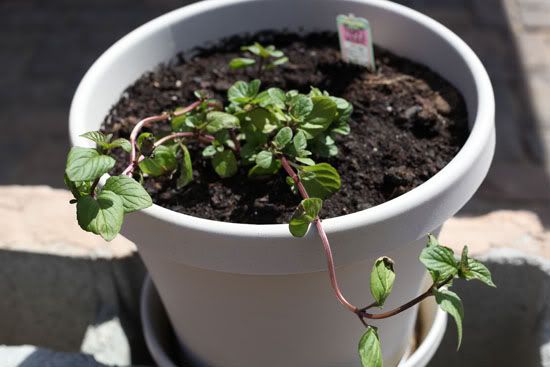 Sage for a cocktail not yet featured on One Martini called Green Spring.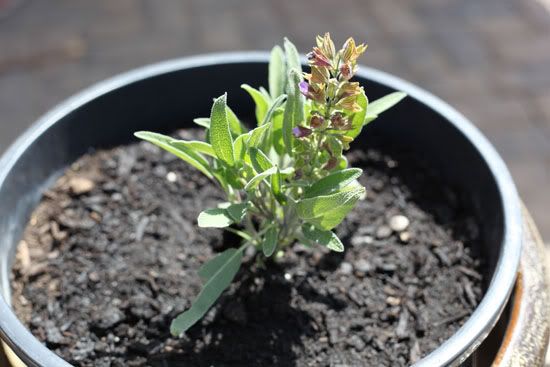 You didn't think these herbs were going to be used for cooking did you? That's just silly.
Once I had everything planted and the husband had the drip system setup, it was time for inspection.
Supervisor 1 making sure everything is properly labeled: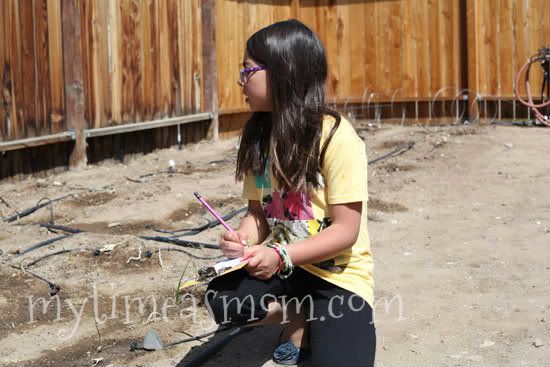 Supervisor 2 making sure the drip system timer is set right: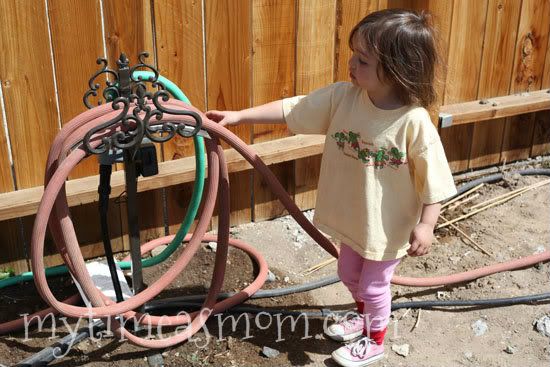 And of course, we had the squirrel patrol on duty:
So far, the garden has been approved by the young people although it's still in need of a gate.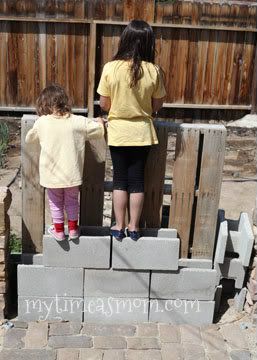 I will keep you all updated of the progress as the summer continues but I can tell you that we have sprouts coming up already!
Also, my post this week at Business2Blogger is Why Bloggers Should Use Instagram. That is, if you aren't already addicted to it like I am.
The following two tabs change content below.
Latest posts by Jessica Torres (see all)