What's a good way to entertain a house full of crazy kids?
Put on a tea party. Duh.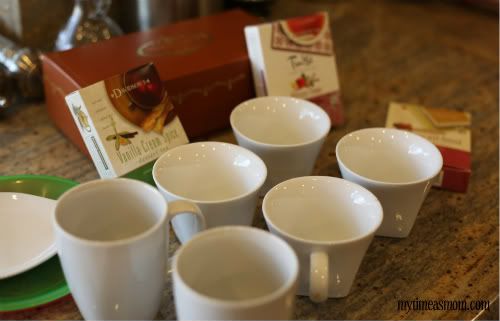 First, get a group of kids and at least one other adult (seriously, you need more than one adult).
Then, set up your tea party table including Davidson's Tea and Donsuemor Madeleine Cookies.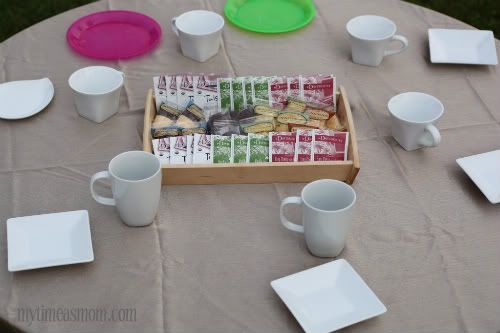 Let each person pick out what kind of Davidson's Tea they want. The choices at my tea party were: Bing Cherry with Almond (and honey), Hibiscus Flower, and Vanilla Cream Spice. (All are organic and decaf).
After the tea is poured, then it's time to decide what Donsuemor madeleine cookies to eat. Our choices were: Traditional, Lemon Zest, Dipped Traditional, and Dipped Chocolate.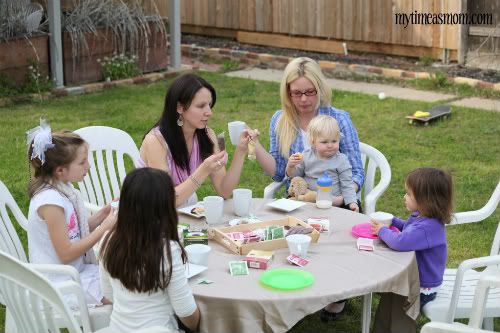 That's about all of the tea party that can be controlled because once the kids get their cups of tea and their madeleine cookies there's no stopping them.
My nephew was so impressed with the Donsuemor madeleine cookies that he tried to eat all of them. Unfortunately for him, we limited his intake to 3 and he was kind enough to share with his mom.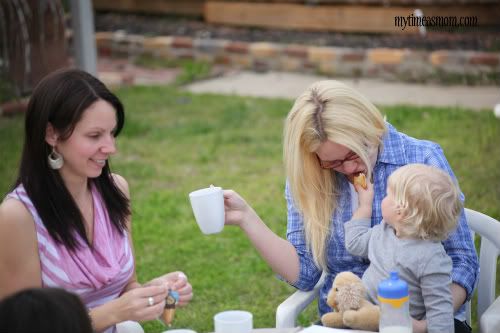 The girls loved the Bing Cherry tea and they couldn't pick a favorite of the madeleine cookies (which means they enjoyed all of them).
My sister and I both loved the Vanilla Cream Spice tea. The combination of all the flavors in the tea worked together perfectly and we didn't have to add any cream or sugar. Our favorite cookies were the lemon zest madeleines which happen to be the ones that I tried last year when I made Chocolate Dipped Lemon Madeleine Cookies.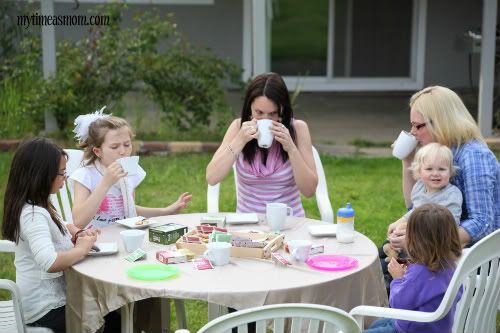 I also enjoyed the Hibiscus tea but I prefer it iced instead of hot. Not sure why, but the flavors of the hibiscus are better to me over ice.
Overall, the whole tea party was given two pinkies up by everyone in attendance.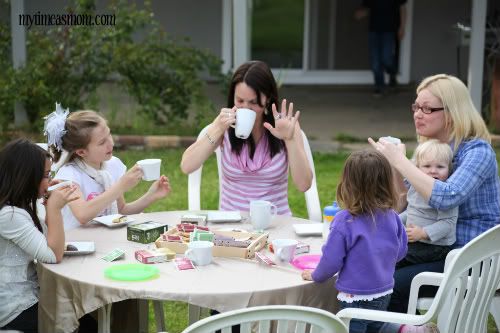 The only other thing you need for your tea party is a photographer. But make sure you save them a cup of a tea and a madeleine cookie (or two). (This wasn't our photographer but he was busy playing during the tea party so we saved him a cup).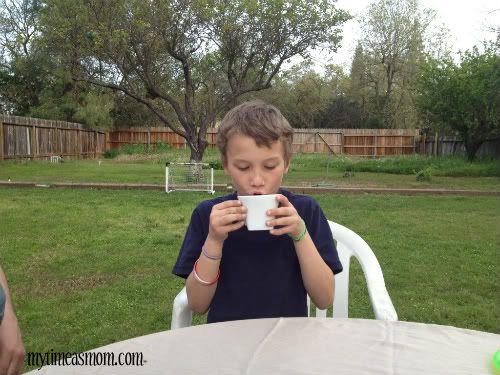 I may or may not have needed one (or two) of these pomegranate margaritas after our tea party. Once you see the pictures, you will want one too.
Note, I was provided the Davidson's Tea and the Donsuemor madeleine cookies through my friends at The Abbi Agency but I did not receive compensation. All opinions, pictures, and half of the crazy kids are my own.
The following two tabs change content below.
Latest posts by Jessica Torres (see all)