As most of you know already I went to Blissdom 2012 in Nashville over this past weekend.
I had different expectations for the conference thanks to my experience at BlogHer11.
I went into the conference expecting to meet my online friends, maybe learn a thing or two at the sessions, and to have fun.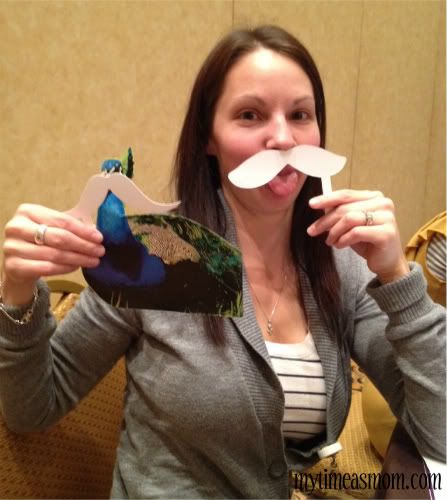 Clearly I mustache had some fun. 
My roommates Carri (Mommy's Little Monster Blake) and Kimsley (Mama's Monologues) were awesome and I hung out with the them the whole time.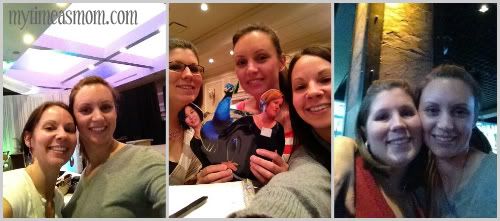 Some of the other bloggers I hung out with were:
Shell (Things I Can't Say) and Ashley (My Front Porch Swing). Shell and I figured out the right way to listen to Joe Jonas. Seriously, why the eff was Joe Jonas performing at Blissdom? 
Robin (Farewell Stranger), Angela (Tread Softly) and Dana (Really, What Were We Thinking) while at The Lorax party.
Nicole (By Word of Mouth Musing) who has a cute accent and will make you smile when she talks even if she is cussing.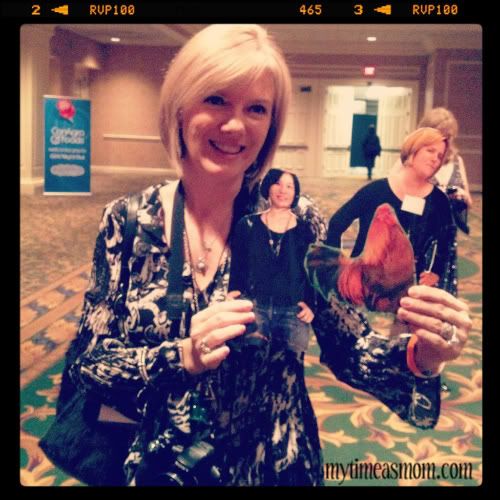 Natalie (Mama Track) who brought Baby Track with her and of course I was the first one to hold her. I was also working on teaching her The Twitter. It's best to get them started early.
Gigi (Kludgy Mom), Natalie (Mommy of a Monster) and Julie (Dutch Being Me).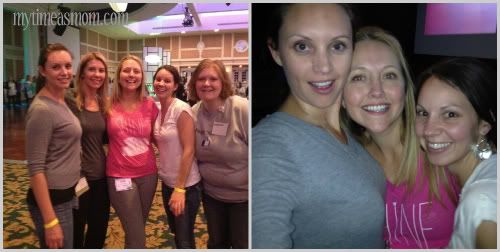 Also, don't miss the video of me dancing on stage that Gigi recorded. There was also planking on stage during karaoke that I was involved in and Kimsley caught on camera.
I didn't get as many business cards or network with as many new people as I did at BlogHer which is okay. I was much more relaxed at Blissdom. I didn't worry about getting dressed up in the evenings or what parties I was going to attend.
I attended 3 sessions total. 2 on writing and 1 on likeability (do you all like me more now?). I can't say I learned a lot from the sessions but they did push me to finally start working on redesigning my blog like I have been wanting to for awhile.
I also learned that Central time is not for me. I missed breakfast both days and the opening keynote because I am not good at waking up early. 8am CST is 6am PST…yeah, no thanks.
And here's a short video of Baby Track dancing and cheers from one of our happy hour bar sessions. I was always on time for happy hour.
Overall I am very happy I attended Blissdom.
Now it's time to start planning BBC Vegas in October. Vegas Baby!
The following two tabs change content below.
Latest posts by Jessica Torres (see all)