We are back from our fabulous trip to Kauai and instead of telling you all about it I'm just going to photobomb you with some unshared pictures.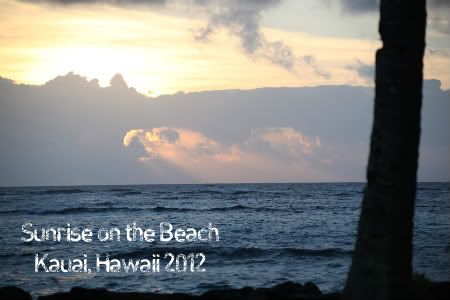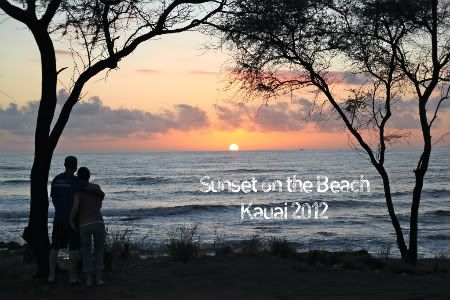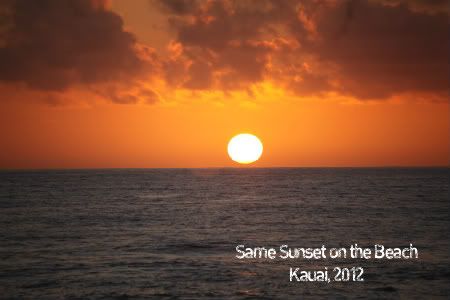 This picture of the chicken (which are everywhere in Kauai) is for my friend Elena to go along with the Hello, Elena series of chicken pictures from Carri.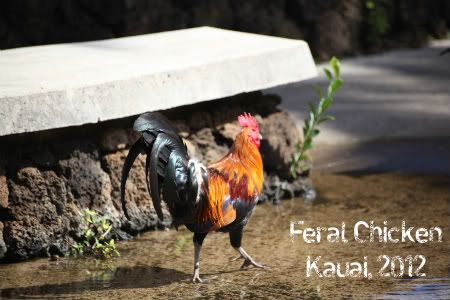 Last but not least, if you haven't already seen this picture on Instagram or Twitter here is my latest ink that I got on our last night in Kauai. This makes my 5th tattoo (Hayley's name is on the other side of my ankle with different flowers).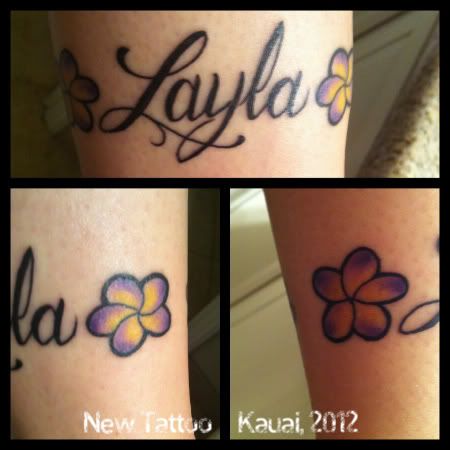 It was a great 7 days. I've got a few more pictures to share of me with my newest travel accessory which will probably be posted sometime next week.
Over at One Martini at a Time we are featuring a Lemon Cosmopolitan Recipe that is easy to make and can serve a crowd.
The following two tabs change content below.
Latest posts by Jessica Torres (see all)