This fall fashion show was mostly sponsored by Kohl's gift cards my daughter received for her birthday.
And Carri, I know you hate Kohl's but seriously, look at how much money was saved.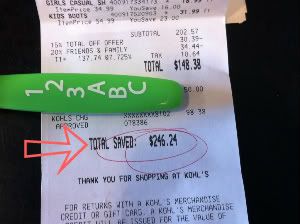 (Thank you Grandma for helping Miss Fancy Pants stay fancy by taking her shopping).
For more vlogging fun check out the VlogTalk site.
The following two tabs change content below.
Latest posts by Jessica Torres (see all)