Since I moved out on my own when I was 18 I have wanted a house with a yard full of grass (the legal kind).
11 years later my wish finally came true.
My husband, The Beard, and I slaved one hot summer day in the month of July laying sod in the backyard.
We watered and fertilized for weeks.
The grass survived and it looks GREEN.
To commemorate this joyous occasion we planned a "Celebrate the Grass" party and invited some family.
In order to make this party as pain free as possible on the adults I was sent the Colorful Stripes Party Supply kit from Discount Party Supplies.
Before everyone came over I laid out the purple plastic tablecover to avoid having to clean up kid messes. Next my assistant and I set out the Colorful Stripes dinner plates and the Colorful Stripes napkins on the table. The purple plastic cutlery was laid right on top of everything.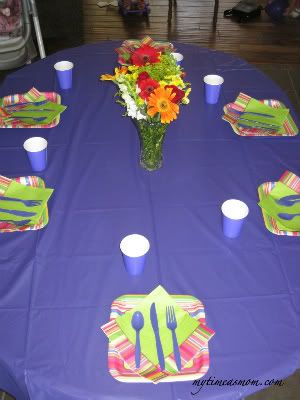 The purple and green balloons were blown up and thrown about the house in anticipation of everyone's arrival.
Once grandma, auntie, and all the cousins arrived we got the party started.
We had balloon fights (note to self: heat, grass, and balloons is not a good combo – POP).
We (okay really just the kids) played in the grass. In the sprinklers.
We had drinks in purple hot/cold cups with special names written on them.
We had homemade chicken panang on the Colorful Stripes dinner plates (no pictures because it was that good).
We had cupcakes on the Colorful Stripes dessert plates.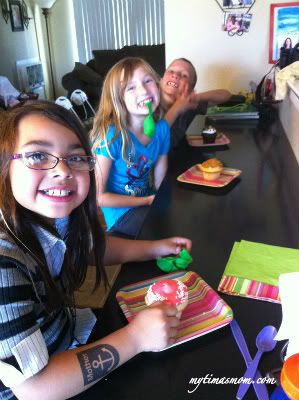 It was awesome.
Children laughed, adults smiled, cleanup was #ALLCAPSEASY with the Colorful Stripes party supplies from Discount Party Supplies.
I was provided the Colorful Stripes party supplies and compensation for this post but all opinions and pictures are my own. So are 2 of the kids in the pictures. 
The following two tabs change content below.
Latest posts by Jessica Torres (see all)