I wrote this post as a guest post for someone that no longer blogs and it was never used.
It's a couple months old but I think it's one that should not be ignored so I'm sharing.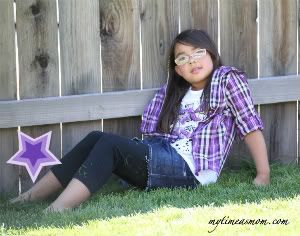 So my oldest finished first grade a couple weeks ago.
Right before school ended she told me a boy liked her.
After school ended we had this conversation…
Monkey: I can't wait until I'm in 6th grade.
Me: Why?
Monkey: Because then I can have a boyfriend.
Me: Say what?
Monkey: A boyfriend.
A pause where I start to think the conversation is over.
Monkey: How old were you when you had your first boyfriend?
Me: 25.
Monkey: No you weren't.
Me: Okay, I was 24.
Monkey: Mmmmoooottttthhhhhheeeerrrrrrr
Me: Fine, I was in 6th or 7th or 8th grade.
Really it was probably more like 2nd grade but no way I will ever tell my child that.
Monkey: I can't wait until I'm in the 6th grade.
Me: Wait till your father hears about this.
The following two tabs change content below.
Latest posts by Jessica Torres (see all)