I love chocolate. Just as much as I love martinis.
So I decided to participate in the Dessert a Day challenge from Donsuemor.
They sent me a box of Lemon Zest Madeleines and asked me to create a recipe using them.
Me, being the super lazy creative person that I am I came up with this creation all by myself.
Chocolate dipped Lemon Zest Madeleines.
First, you get out all the ingredients. (The madeleines and the chocolate).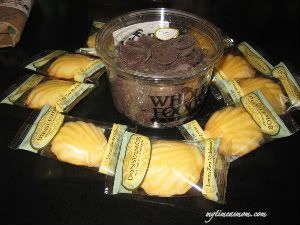 Next you unwrap all the madeleines and lay them out on parchment paper.
Then you melt the chocolate in a glass bowl.
Dip the Lemon Zest Madeleines in the melted chocolate.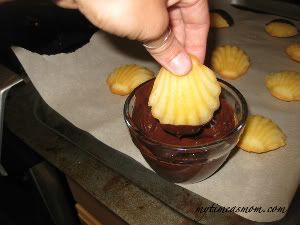 Place on the parchment paper and put in the fridge.
Once the chocolate has hardened,
the chocolate dipped Lemon Zest Madeleines are ready to eat.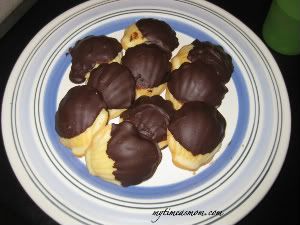 Enjoy!
Thank you Donseumor for supplying me with the Lemon Zest Madeleines so my family had dessert.
 I was provided free cookies for this post. All opinions and the recipe are my own. 
The following two tabs change content below.
Latest posts by Jessica Torres (see all)